Timed delivery
APC Overnight: timed delivery services
We specialise in timed deliveries, giving you flexible options for urgent packages.
Timed deliveries are perfect for fresh produce and perishable items, as well as time-sensitive consignments such as travel documents and medical supplies. Items are scanned directly into transportation cages for accuracy and security.
Our timed delivery options are:
Weekday before 10am
Weekday before 12pm
Weekday before 4pm

'Weekday' refers to Monday to Friday
Saturday 10am, 12pm or 4pm
Upgrades available to fragile services and security services.
*Please note that there are limitations to the service coverage areas for timed and next day deliveries. Please confirm with your local depot prior to dispatch, quoting the delivery postcode. A surcharged Saturday service is also available, however this must be requested at the time of dispatch.

Specialist services
We're the trusted carrier of choice for thousands of SME businesses when handling fragile, liquid and high-value goods. The APC Delivery Network also provide a specialist delivery solution for Live Fish and Live Coral.
New Live Fish and Live Coral Service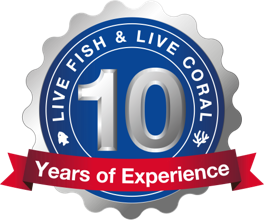 We offer a specialist Live Fish and Live Coral service, which always prioritises their welfare whilst in our care. With over 10 years' experience, we understand the importance of providing a reliable, safe, and trusted transport solution.
The APC hold the relevant

 

Animal Transport Authorisation licence

 

via the

 

Animal & Plant Health Agency (APHA), part of

 

DEFRA
The APC operate to a distinct code of practice developed in conjunction with

 

Staffordshire County Council
The welfare of the fish and coral is our priority – we have processes in place to secure 100% delivery success
You can easily check your delivery status via

 

APC PinPoint
Contact us Today to find out how you can use our specialist Live Fish and Live Coral Service
Fragile service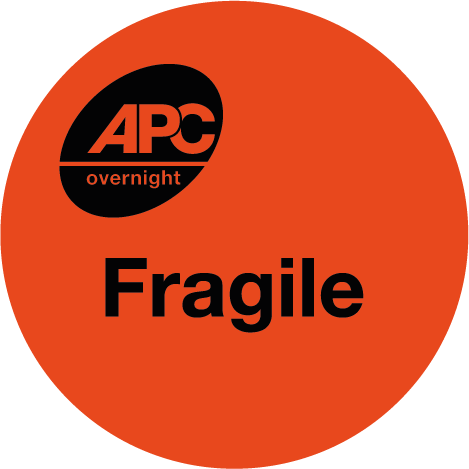 Our specialist Fragile Service is perfect for shipping items such as flowers and food
Fragile items are sorted by hand – no automated machinery is utilised
All items are segregated into separate cages to ensure maximum protection
Products are handled by staff fully trained at The APC Training Academy
Liquid service
Our specialist Liquid Service is ideal for shipping items such as beer and wine
Liquid items are sorted by hand – no automated machinery is utilised
All items are segregated into separate cages to ensure maximum protection
Products are handled by staff fully trained at The APC Training Academy
Security service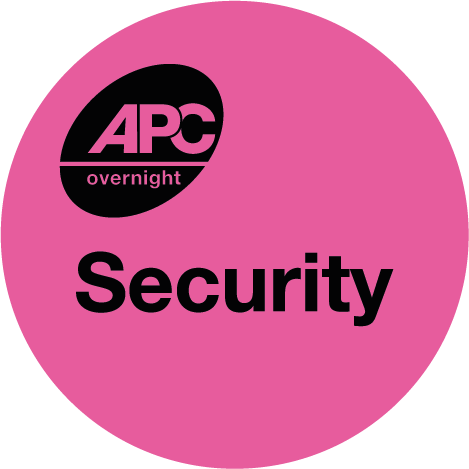 The APC specialist Security Service is suitable for shipping items such as electronics and important documents
Security Products are sorted by hand in a designated area under high-definition CCTV
Specific security scans are captured throughout the parcel journey
Products are handled by staff fully trained at The APC Training Academy
There are of course regular issues involved in distribution, from consignment liability cover to what we can and can't carry, so this section is an online resource for general information. We've put together a list of FAQs, together with some  packaging advice, based on years of experience. You'll also find our downloadable guides packed full of useful information. 
Packaging Advice
Guidelines for Good Quality Packaging
Nexis Services is committed to delivering your parcels with speed and care. However, during the transit process parcels may be handled several times. It is therefore important that all items are adequately packed. Below are some tips that will help you make sure your package arrives at its destination in the best possible condition.
Packaging
At Nexis Services we carry a wide assortment of consignments which can range from letters to pallets. Many of our customers use their own packaging, but we also offer two secure, free of charge, packaging options. For advice on how to package your items please download the guide below. 
Mail Pack
A bag measuring 30cm x 38cm with a side seal. The Mail pack will take any item up to 1kg.
Courier Pack
A bag measuring 46cm x 54cm with a side seal, up to A3 in size and will take any item up to 5kg.
Useful Packaging Tips
Use a rigid box with flaps intact.
Choose the size of the box according to its content. Under-filled boxes are likely to collapse, overloaded ones may burst.
Always use high quality materials for your package. Consider strength, cushioning, and durability.
Choose boxes made of corrugated cardboard, with good quality outer liners.
Wrap all items separately.
Put goods in the centre of a package ensuring they do not touch the sides. Your item should be well cushioned on all sides.
Make use of cushioning materials, to prevent the contents from moving.
Use strapping, when suitable, as a good way to seal and secure your box.
Use strong tape designed for shipping if strapping is not available.
When re-using a box remove all old labels including any old hazardous material indicators.
Ensure liquids are stored in leak-free containers, packed with a lightweight, strong, internal material (for example, Styrofoam) and sealed with a plastic bag. Always remember that bad packaging may cause damage to other items.
Place powders in strong plastic bags, securely sealed and then packed in a rigid box.
Use 'arrow-up' labels for non-solid materials.
Repack your items properly. Many goods are sold in the original manufacturers packaging which may not be suitable for carriage.
Always pack small items in Mail or Courier packs as appropriate . 
Protect your data discs, audio and videotapes with soft cushioning material around each item.
Please note that Nexis Services will accept no liability for the packaging advice that it provides. The Customer remains responsible for ensuring packaging and labelling is adequate for transportation.
Parcel in Transit Liability Cover
Goods in Transit Contractual Liability
All consignments that travel through the Nexis Services /APC Network travel subject to Nexis Services/APC Overnight Conditions of Carriage 2004. These conditions automatically apply Standard Liability Cover but upon request can be enhanced to Increased Liability Cover. Exclusions apply and some goods travel at own risk*.
Standard Liability Cover
Standard conditions limit liability to a maximum cover per consignment to: Parcel consignment – £100 & Mail Pack and Courier Pack services – £50.
Increased Liability Cover (ILC)
Increased Liability Cover is available up to a maximum of £3,000 per consignment for computers, laptops, computer equipment, peripherals, items containing computerised technology, software, mobile telephones and accessories, or other audio – visual equipment. A limit of £15,000 applies to other goods. There is no excess. Exclusions apply and some goods travel at own risk*.
How do I purchase Increased Liability Cover?
Increased Liability Cover can be purchased when booking a collection online via Hypaship 01733 566740. You must declare the total value of the consignment at the time of sending the goods and you will be charged according to that value. The declared value must reflect the actual value of the goods being transported, taking into account the age and condition of the goods.
*For exclusions and goods that travel at own risk please see our Conditions of Carriage.
Dangerous Goods and Hazardous Materials
Carriage of Dangerous Goods
Nexis Services Ltd is not a Licensed ADR Dangerous Goods carrier and as such is only permitted to carry Dangerous Goods that are classed as 'Limited Quantities' – 'Excepted Quantities' or those that are otherwise officially 'exempt' as described by current legislation. 
The sender or 'shipper' of the goods must notify us in advance when sending Dangerous Goods in 'Limited Quantities'. This is done via our online booking software, selecting Haz Chem (LQ) option under the Tariff section.
The sender or 'shipper' of the goods is responsible for correctly identifying, packaging, marking and labelling all consignments of Dangerous Goods as required by regulations. Failure to do so may constitute a statutory offence.
Package marking and labelling – The new style Limited Quantity package mark
The latest Regulations have introduced a new style Limited Quantity mark for display on packages. For UK Mainland road transport under ADR 2011 requirements this mark may be used from now and becomes fully mandatory from 30th June 2015. Please note: – the mark has a minimum size of 100mm X 100mm and the UN number is no longer displayed, although certain items may require text displayed elsewhere on the package – e.g. 'UN1950 AEROSOLS'.
Legal Notice
The information contained on this web page and attachments is provided as a guide only and is not to be regarded as legal advice. Team C Express Logistics Ltd accepts no responsibility or liability for the accuracy of the information displayed in this document. The 'shipper' or sender of the goods must ensure that they correctly identify, package, mark and label all consignments of Dangerous Goods, they must provide any required documentation and identify marine pollutants if and where required.
The old style Limited Quantity Package Mark
The old style 'Limited Quantity' package mark seen below is a neutral colour diamond shape (minimum size 100mmx100mm) containing the Specific UN number for the substance preceded by the letters 'UN'. This mark must be displayed on the outside of the package.
Example old style package markings are illustrated below and may still be used until the new markings become mandatory.
(Fig A) Package containing one single substance of UN1987
(Fig B) Package containing items of different UN numbers may display all of the UN numbers inside a single diamond shaped mark.
Incorrectly completed or illegible documents may result in your consignment being rejected
Please note: Nexis Services Ltd does not transport dangerous goods by aircraft.
Examples of Fully Regulated ADR Goods Package Labels
Some Examples of fully regulated ADR Dangerous Goods packages labels are shown below:
Further information on the carriage of Dangerous Goods may be viewed on the Health and Safety Executive Website: – www.hse.gov.uk/cdg/index.htm
Packages containing receptacles of liquids must display orientation 'arrows up' marks on two opposing sides of the package.
What We Can and Can't Carry
We carry a vast range of goods for our customers ranging from printed products, to electronic goods and parts for specialist engineers, and of course regular documents and small parcels.
We have particular expertise in shipping:
| | |
| --- | --- |
| Fine wines | Computers |
| Mobile phones | Flowers |
| Electronic components | B2C orders from internet retailers |
| Fresh food products | Glassware & Ceramics |
The following goods may be carried, but are not covered by our Liability Cover and travel at sender's own risk:
The following items are not acceptable for carriage:
No hazardous goods. Limited Quantities (LQ) are permitted.

Any item which is illegal under UK law
FAQs
I've received a card telling me I've missed a delivery, what do I do now?
You can arrange for your parcel to be re-delivered by APC Called. 
Can I collect my parcel myself?
If you have received a 'We Called' card and you prefer to collect an item, please call your local depot who left the parcel to verify that the item has arrived back there before going to collect it, and to check opening hours. You will need to bring the card they left and one additional form of identification (such as a driving licence or household bill) bearing the address that the item was sent to.
Can my parcel be delivered to another address?
Items may only be redirected with permission from the sender. For security and contractual reasons we cannot accept redirection instructions from a recipient until the sender has authorised us to do this. If you are expecting to receive an item and want it to be delivered to a different address, please contact the sender who can in turn give us the authority to do this.
How can I track my parcel?
You can track parcels with the consignment number and delivery postcode via APC Pinpoint
How do I get a proof of delivery (POD)?
There are two ways of getting a POD.  Firstly you can login to the cutstomer area on APC Hypaship which will allow you to login to enter the customer area to see all of your POD's. Alternatively for single consignments you can use APC Pinpoint If you are having difficulties obtaining your POD using either of the above methods please contact Nexis Services.
When will my parcel be delivered?
For deliveries to the majority of the UK we deliver on the next working day after the item was sent (this may vary in some rural locations). When an item is booked with Nexis Services, the sender will specify delivery from our range of services. This is normally for delivery by 10:00, 12:00 or 16:00 on the next working day (Mon-Fri). Delivery will be attempted between 08.00 and the selected delivery time.
Is my parcel covered by any Goods In Transit Liability Cover?
Please click here for information about Goods In Transit Liability Cover .
How can I get information on opening an account?
Contact Nexis Services on 01733 566740 or e-mail us collections@overnightparcel.co.uk
How do I book online?
Once you have opened an account with Nexis Services they will be able to advise how to use our online service.
How do I get a quotation?
Contact Nexis Services on 01733 566740 or e-mail us collections@overnightparcel.co.uk
How do I view my POD information
To view a single POD, use the Track Your Parcel form on the left of this page.
If you are a registered user of the website, log in and you will be able to search for the consignment and produce a POD. You can list all PODs for a given date or search for individual jobs by consignment number.
Is there anything you don't carry?
Please click here for information on what we carry or alternatively click on the drop down above for more information. 
Where can I find your terms and conditions?
Click here to read our terms and conditions or alternatively you can download using the link on the left of the page.